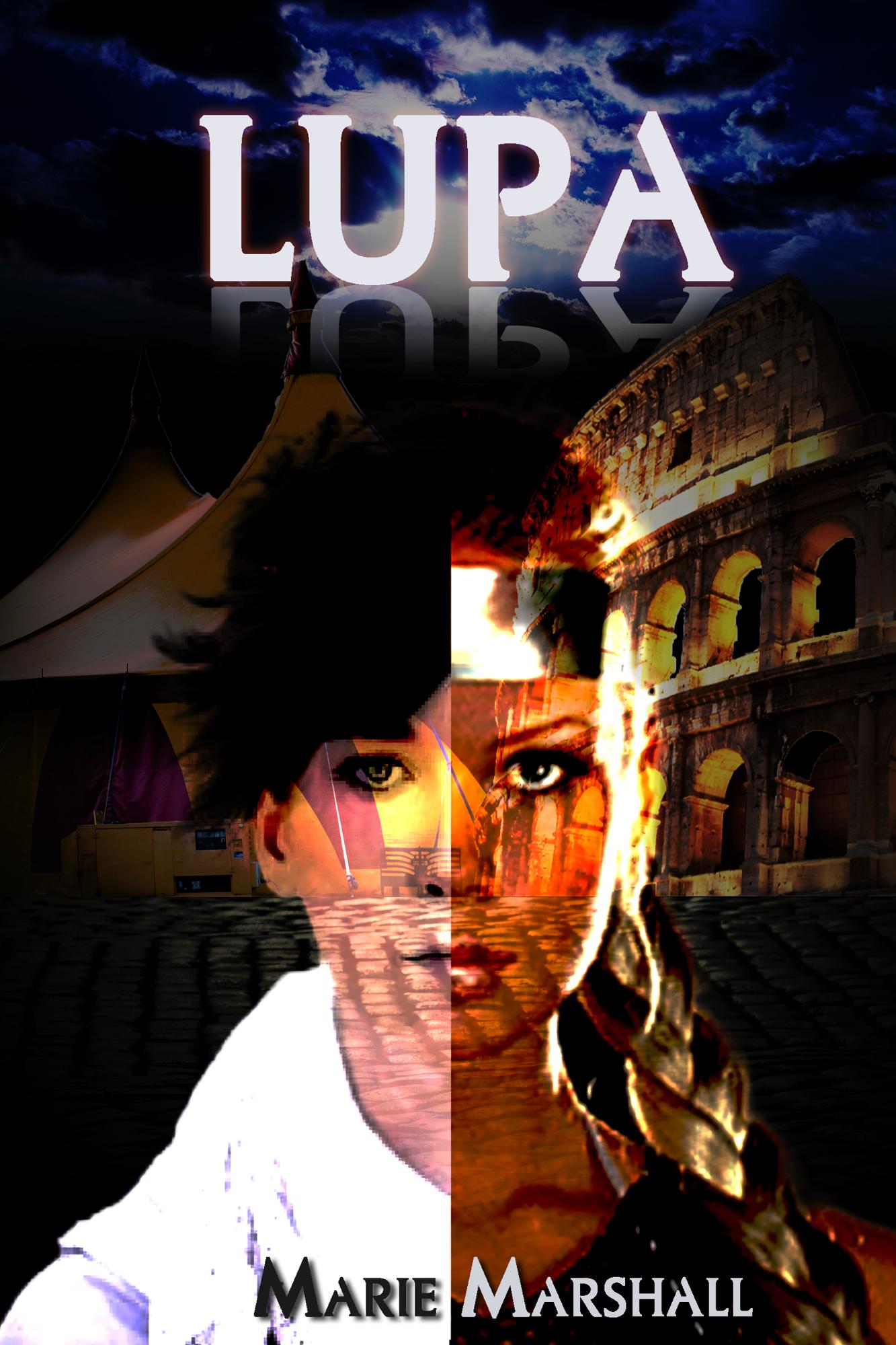 What is reality, what is illusion?
A lost circus girl in late 20th Century Rome; a female gladiator in ancient Rome. What connects these two very different women across two millenia? In her riveting novel, "Lupa", Marie Marshall takes you through two contrasting versions of Rome and shows masterfully how people tend to see only what they want to see.
Available as:
P'kaboo Paperback* €12.00

P'kaboo eBook €6.00

P'kaboo Special Edition Hardback on Demand*: Request here (opens email link)
*A shipping charge will be applied.
Reviews:
[1]
Lupa is a book which one hesitates to describe in any detail for fear of spoiling a unique experience for readers. The realization of 'what the book is about' comes through in gradual and fascinating stages. Surprises abound, the first of which consists of a jump back in time from the life of a retired circus performer who fled from the conflict-torn Balkans and is now in Rome, to the life of a female gladiator in the days of the Roman Empire.
The novel is exceptionally well crafted, and shows evidence of meticulous research on the periods and settings. It is also most effectively presented on emotional as well as action levels. In fact, once started Lupa is difficult to put down. Once it is finished, one finds oneself returning to it, whether by rereading or simply by dwelling on the issues raised both by the action and by interactions between the vividly-drawn characters."
(
Review by Bookseeker on Amazon
)
[2]
In Lupa, Marie Marshall has created a poetic and intriguing novella that gives us a glimpse into the lives of two women from different eras. Marshall constantly asks the question: what connects these lives?
In the present day Jelena, an injured Serbian circus performer, is struggling with life in Rome. When she meets handsome native Vittorio, she cannot help but spill out to him some of the horrors held in her memory. As she develops a crush on Vittorio she grows to hate Rome and becomes obsessed with the archaeological dig Vittorio takes her to, especially the discovery of the remains of a female gladiator; it all seems to link so heavily with her dreams…
A girl in Ancient Rome has run away from her identity to join the infamous barracks for gladiators where she will fight for her life. It's a hard lifestyle, especially for a woman in such times, but by training hard, and sickening determination to prove herself, she wins over the people of Rome to become Lupa, the howling She-Wolf.
It is no surprise to learn that Marshall was originally a poet. Her prose is full of passion and rhythm which carry you through the story. There is a dark atmosphere which runs throughout the novel, the feeling that something disturbing is just around the corner. Death and pain are written with such brutal honesty that at times it leaves you feeling raw and uncomfortable, but Lupa is the only balm you'll find to heal it.
(
BestChickLit: Review by Nikki Mason
)
(more reviews on Amazon and Goodreads)
About the Author: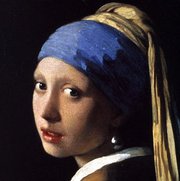 Marie Marshall
"One drop of blood in the pool
and all the little fishes sing."
(Carmina Piranha by Marie Marshall)
Marie Marshall, Mairi bheag, little Mary, little voice, would prefer to be introduced by a paraphrase of Balthus' famous telegram:
NO BIOGRAPHY. BEGIN: MARIE MARSHALL IS A WRITER OF WHOM NOTHING IS KNOWN. NOW LET US READ WHAT SHE HAS WRITTEN.
However, life isn't that simple. Marie was born in the 1950s in England and now lives in her ancestral Scotland. In her late forties she began to write short stories and novellas. In 2005 she discovered a gift for poetry and it is in that field that she is now best known, having attracted praise from fellow poets such as Bruce Dawe and Mary Ann Sullivan, and having had upwards of one hundred and seventy poems published, including one on the wall of a café in Wales and one etched into an African drum in the New Orleans Museum of Art. Naked in the Sea, a collection of poems written in 2009 and 2010, was published in 2010. She writes in English, Scots, and sometimes French.
... More about Marie Marshall